Understanding Casino Industry Terms So That You Can Get Smarter Than They Are
We have already written an article on Casino Payout and house edge which is the commonly statistic thrown around by casinos to compare themselves against their competitors. All casinos have a house edge, of course, and one with a higher house edge (or lower payout) keeps more of your bets than one with a lower house edge (or higher payout).
Try the Churn at UK Casino Club
Payout also varies by game, so you can improve your odds by weighting your play to casino games with the best odds.But what about the other lingo that casino industry insiders use?
We think it´s interesting (nay- essential) to understand this so that you can turn the tables and try and get an edge on the house, or at least understand where they are getting their´s. Also read our article on how to make a deposit and withdrawal at an online casino which is related, of course, in that it's all about the chips.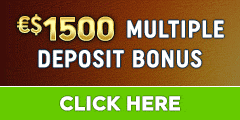 Gross Revenue
When a casino or stock analyst talks about Gross Revenue, they mean "total player losses". So good for the casinos, and bad for the players. Normally "losses" are a bad word in financial circles. Not in the casino industry! They lurve losses, as long as they are the players´ losses.
Churn & Drop
Churn is the description of the way money moves around the casino. Say you buy $100 worth of chips and bet it on roulette. You bet $100, but only lose $3 (you´re playing European Roulette- you´d lose 5 on average if you were playing American Roulette). You grab the $97 and bet it again. Let´s say you end up making $500 worth of bets before losing it all (you are not having a lucky day). Then your "churn" is $500.
The cash on the roulette table goes round and round (literally). So it "churns" over like milk. If you lose your original $100, you have "dropped" $100.
Out of the "drop" (or hold) the Casino pays taxes, license fees, wages for staff, maintenance, marketing etc- the bean counters call the drop or hold "Gross Gaming Revenues".
Now these numbers always sound really inflated. As you can imagine, if you put in $100 and it goes round and round, churning, the Gross Gaming Revenues are going to be sunstantially higher than the actual money that is spent on chips.
Now, the reason the Industry sounds so big is because of the "churn", the money that goes around and around as punters play on the games. If we had a slot that paid back 99% then you can see that by only losing $1 in every hundred that "churns through the machine that the total "churn" would be very "high" in relation to the drop.
Lets take an example of someone playing Video Poker on a house edge of 1%. He puts in $100 and make $100 of bets.He loses an "average amount" (in reality some people are wining, and some people are losing). So after 100 $1 bets he has $99 left. His churn is $100 at this point, and the Casino Drop is $1.
Now he makes 99 bets with his money. This time he loses $0.99 and had $98.1 left
Now he bets the $98.1. He loses $0.98. Now he has $97.12.
So in this example of Mr Joe Average player, the total churn is $297.
The casino drop is $2.97
The player drop is $97.03.
You can see why the casinos like to keep you playing. (In fact hey like to see a playthrough of at least 20x if they can manage it- that is, you deposit 100 units and make 2000 worth of bets.
The house edge on this game might only be 1%, but on average, if the casino plies you with free drinks and keeps you playing, you´ll lose 1% of your total churn, not your deposit. If you play through the money 20 times and make $2000 worth of bets, you´ll be $20 down on average. You have lost only 1% of your bets, but 20% of your deposit.
Casinos like to churn!! The real money in a casino is the "drop/hold" as that is the actual cash that the casino has to work with. That pays the bills and generates the profit for the casino. The total churn is not all new money, it a lot of the original money going around and around. So to get to the real money going into a casino, you work out the money the players left at the Casino when their session ended. This is their losses or "spend" or "drop". The Gross Gaming Revenues.
So what should you take out of this little "Casino Secret". Well, quite simply, the more the casino can get you to churn, the more likely you are to lose, either your own money, or your winnings. That´s why smart gamblers often employ a "Hit and Run" strategy. if they win big at the beginning of a session, they quit. Simple as that.