Best Blackjack Variants
If you are a blackjack fanatic, one of the casino secrets you need to suss out early on, is what's the best type of blackjack- which version of gives you the best odds?
Or in other words, which version of blackjack has the lowest house edge and is the best to play. If you are playing online, choose a reputable casino with lots of choice of variants in a big game range so that you can pick the player friendly ones- Blackjack Pro at Wombat Casino for example or Virgin Casino come to mind as 2 sites with lots to choose from.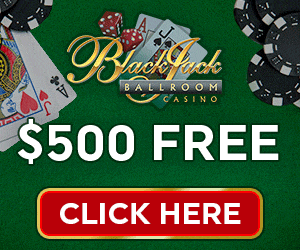 The rules of blackjack are set by the house of course, so you are not going to get rid of the house edge all together. But not all blackjack variants are created equal!
Some are better for players than others. If you at least weight your play to these better paying variants, such as European Blackjack, you´ll increase your overall odds (as long as you play a perfect blackjack strategy). There are more than 100 types of blackjack doing the rounds, so make sure you read the small-print and understand the rules of each particular game.
A blackjack player using a good strategy should enjoy a payout of more than 99%. Compare that to slots, which pay out at 97% or even less. The casinos can afford to do this, because many players don´t play the perfect strategy, and end up getting even worse odds than slots. Don't be one of these players!
The following rules will have a major impact on the house edge. Look out for them, and choose accordingly.
Dealer hits soft 17
Each game has a rule on this. If the dealer must hit soft 17, "H17" is often on the table. If the dealer must stand on soft 17, "S17" is often displayed. S17 reduces the house the house edge by about 0.2%.
Number of decks
Generally speaking, the fewer the decks, the lower the house edge, the better for the player. Fewer decks increases the likelihood of a player blackjack: if you land a ten value card on your first card, the chance of drawing an ace is higher with fewer decks.
Games with fewer decks often have other rules designed to push the house edge back up. Single deck blackjack games may disallow doubling on soft hands or after splitting, may restrict resplitting, and may pay the player less than 3:2 for a winning blackjack (eg 6:5)
The house edge increases the most from one deck to 2 decks. Examples would be the following (this will vary depending on the variant and rules)
1 deck: 0.2%
2 decks; 0.45%
4 decks: 0.6%
6 decks: 0.65%
8 decks : 0.67%
Surrender
Surrender goes like this: if the dealer's 1st card is an ace or ten value, the hole card is checked to see that there is no blackjack before surrender is offered. This is known as "late" surrender. There´s also "early" surrender, which gives you  the choice of surrendering before the dealer checks. Early surrender is better for your than late surrender, but it´s a bit of a rare beasty.
Re-splitting
If you split a pair, and one or both of the the new hands are also a pair, most casinos allow you to resplit. You place another bet and the dealer splits the new pair dealing a further card. Some games allow you to resplit and resplit, others have a limit.
Hit/re-split split aces
If you have split aces, another rule often seen is that only one card will be dealt to each ace; you won´t be able to split, double down, or take another hit on either hand. If you can hit hands after splitting aces- all well and good, as this reduces the house edge by around 0.13%.
Double after split
If you have split a pair, most casinos allow you to double down on both of your hands. This is good! A "Double after split" increase your odds by about 0.1%. Save the pennies and the pounds will look after themselves!
Double only allowed on 9/10/11 or 10/11
This is often called the Reno rule: you can only double down only on an initial total of 10 or 11 (or 9, 10, or 11). So you can´t double down on soft hands such as soft 17. Avoid this rule if you can- it favours the house.
So there you have it! A few blackjack secrets for you. if you are to take one thing away from this then take away the following: try and play games with less decks (unless the casino has gone completely crazy on other dastardly ploys to move the house edge back up.